William Rufus Navey, Jr.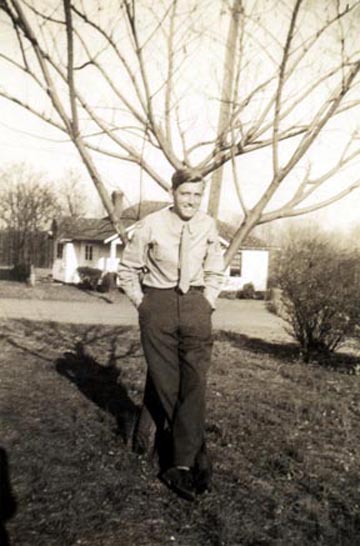 William Rufus Navey, Jr. was the son of William Rufus Navey and Georgia Boothe Pate. He was born Nov. 19, 1924, in Mecklenburg County, N.C., and died Feb. 11, 2005, in Onslow County, N.C. Bill was the Navey/Navy family genealogist and also is well known over the Internet for his genealogical research in many other areas.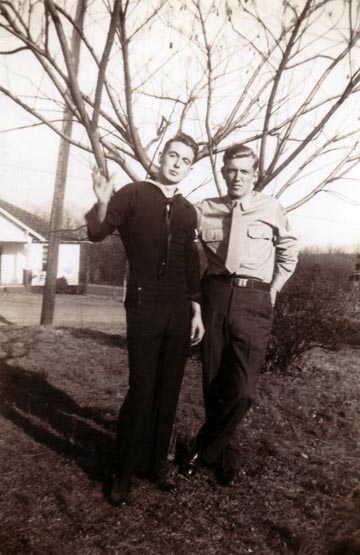 This photo and the one above were taken at the home of Bill's aunt and uncle, Ernest and Pauline Navey, in Shelby, N.C. Here, Bill poses with his cousin, James Navey. James was on leave from the Navy and Bill from the Army during World War II.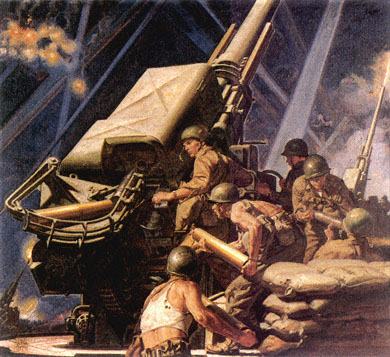 Bill took Army desert training at Camp Haan, Calif., and Fort Irwin, Calif. His unit was Battery B 516th AAA Gun Battalion 120mm Guns. After going overseas, this became Battery B 97th AAA Gun Battalion. Above is a painting of the Strato-Flak gun done by one of the leading artists of the time, Dean Cornwell, It was done for a General Motors magazine advertisement in 1944, and Bill was asked to pose for it while he was at Camp Haan. He is the gunner standing in the center.