Carrie Ludusca Blanton (Harrill)
and Moses Miles Farris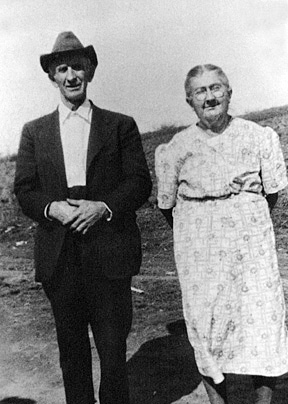 Moses Miles and Carrie Farris around 1947. Moses was born on Sept. 28, 1879, and died Nov. 19, 1949. Carrie was born May 10, 1879, and died Sept. 5, 1952. They were married on May 12, 1906. See a copy of their marriage license here. (The license was provided by Bill Floyd, http://rfci.net/wdfloyd.)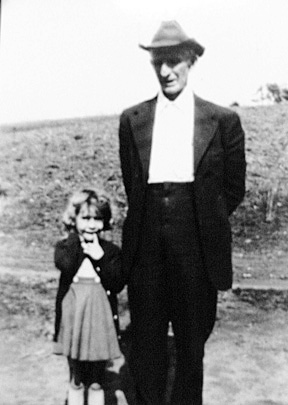 Moses on the same day with granddaughter Quinn Hutchins (now Greene). Quinn's mother was Virginia Farris, youngest child of Moses and Carrie, and her father was Taft Hutchins.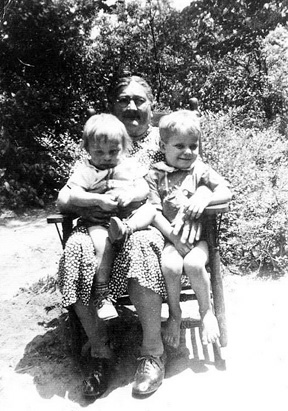 Carrie holds grandsons Wayne Hutchins and Maxie Miles Hutchins, brothers of Quinn.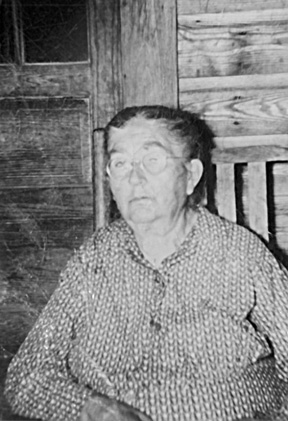 Carrie again. Carrie and Moses are buried at Cedar Grove Methodist Church cemetery in Sunshine, N.C.
Another picture of Carrie around 1947. Carrie was the daughter of Nancy Emmylyn Hamrick and Franklin Keesler Blanton. She was first married to Bateman Harrill, with whom she had two sons, Roy and Yates.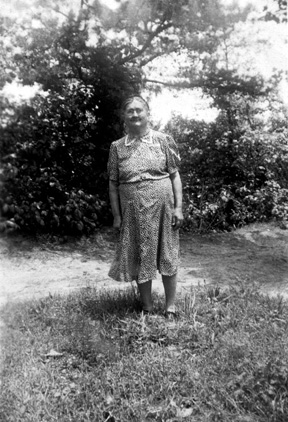 An undated photo of Carrie. Moses was born in York County, S.C., and Carrie in Rutherford County, N.C., where they raised six children: H. Lee, M. Duke, Nannie Sue, Evelyn, Virginia "Jeanie", and Pauline "Polly".
(Top)