Pauline Bridges
and Ernest Victor Navey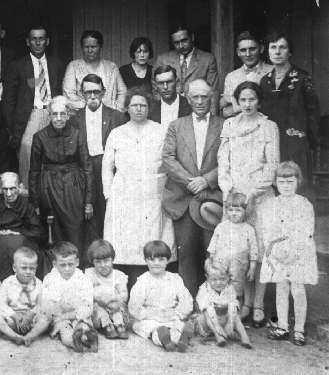 Pauline Bridges Navey holds the head of her 3-year-old son, James Howard Navey, at a gathering of the Bridges family around 1928. Ernest Victor Navey stands directly behind her. The woman standing next to chair is thought to be Eliza Bridges, sister of Pauline's father, Cicero. The woman at right end of back row is Beuna Ida, daughter of Cicero and Susannah J. Bridges. Her husband Samuel Greene may be the man holding his hat. The two boys seated left on the ground are Herschel and Harrill Bridges, youngest sons of Posie and Addie C. Bridges.
Pauline Bridges, left, and her sister Mertice.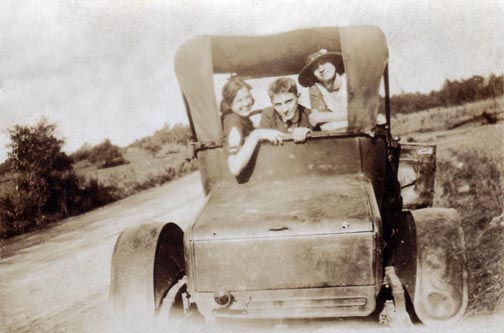 This is believed to be Ernest Navey. When the photo is enlarged, you can see he has a cigarette in his hand. He used to say he had been a smoker since age 15. The women with him on this drive by the riverside are unidentified.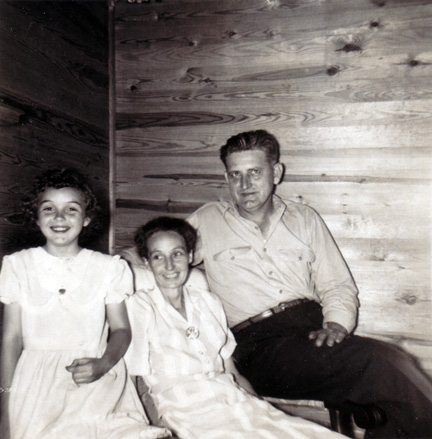 Pauline and Ernest with the youngest of their five children and only daughter,
Patricia Anne.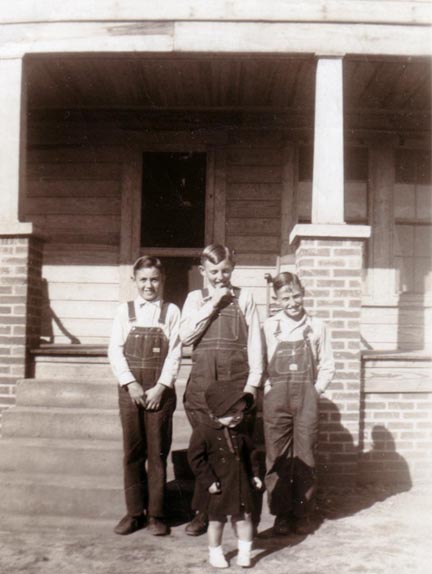 Children Donald Miller Navey, Ernest Eugene Navey, Paul Wilburn Navey
and Patricia Anne Navey. Not pictured is James Howard Navey.
The Navey sons: Gene, Paul, James and Donald.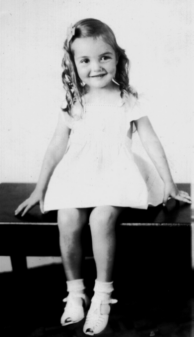 Patricia grew up to marry Eddie Harrill and have five children of her own.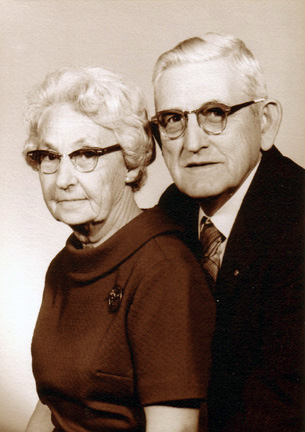 Pauline and Ernest, date unknown. Pauline was born Sept. 23, 1905, in Cleveland County, N.C., and died April 14, 2002, at Cleveland Regional Medical Center. Ernest was born July 7, 1906, in Lincoln County, N.C.,and died March 8, 1994, at Presbyterian Hospital in Mecklenburg County, N.C. They are buried at Cleveland Memorial Park cemetery in the Chimes section.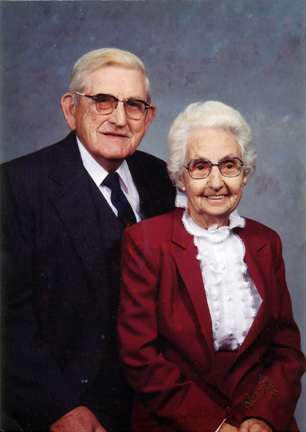 1984 church photo, Double Springs Baptist Church. Pauline was a lifelong member of Double Springs. Ernest was a member of Double Springs, a member of Camp Call Masonic Lodge No. 534 and the Scottish Rite of Charlotte, and a member of the Lone Scouts of America.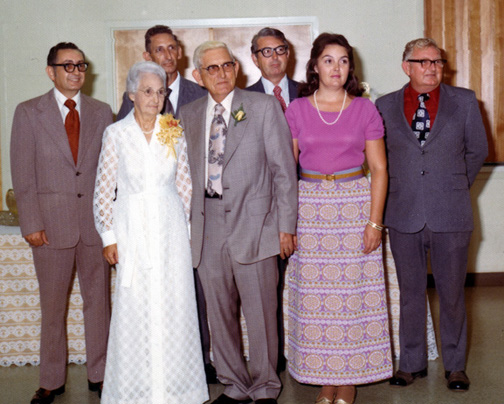 Ernest and Pauline were married Sept. 17, 1924. This was taken with their five children at their 50th anniversary celebration at Double Springs Baptist Church in 1974. From left are Donald, Pauline, Paul, Ernest, James, Pat and Gene (Ernest).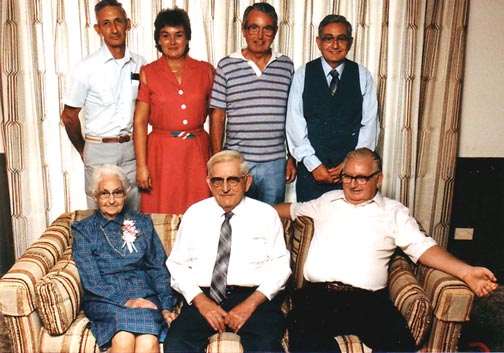 This photo was taken in 1985 at an 80th birthday party for Pauline at the home of her granddaughter, Cathy Brooks. It shows Pauline and Ernest seated with Gene. Standing are Paul, Pat, James and Donald.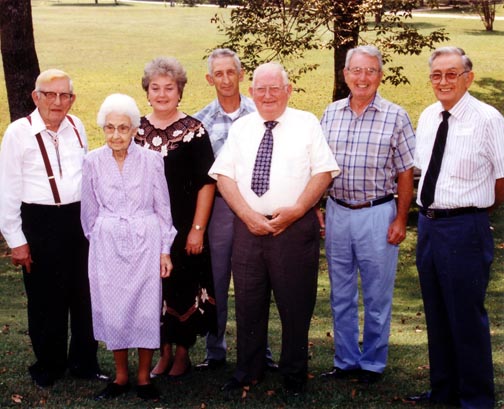 Presumably the last photo of the family together, taken in the 1990s. From left are Ernest, Pauline, Patricia, Paul, Gene (Ernest), James and Donald.